The Ambassador Sales and Catering Team Invites you to contact us to plan your next event! The Ambassador Hotel and Conference Centre is committed to providing Kington's most memorable experience.
Our specialty is meetings and conferences. We are the largest conference facility between Ottawa and Toronto, with state of the art technology and ample free parking and free WIFI. We do all the work for you and will satisfy every single whim!
We are recognized leaders in conference and convention management

We have 22 function rooms, 3 executive boardrooms, 7200 square foot, column-free multifunctional ballroom, and 22,000 square feet of meeting space.

We have a full-service executive culinary team

We have highly accommodating service staff

Our attention to detail is second to none

Click below to see our updated catering and banquets menu!
Catering and Banquets Menu


Quincy Entwistle, Guest Services Manager
quincy.entwistle@ambassadorhotel.com
The Ambassador Hotel & Conference Centre has been a trusted and respected wedding venue in the Kingston area for almost 50 years. Whether for a large celebration or an intimate gathering, the Ambassador can provide a perfect space and exceptional service for your special day. The majestic Ambassador Ballroom features 16-foot ceilings, chandeliers, and a beautiful courtyard. Experienced, on-site wedding planners will assist with every detail, including menus, music, wedding cakes, floral arrangements, and photographers.
Click below to see our wedding menu and package!
To arrange a block of rooms for your Wedding:
Quincy Entwistle, Guest Services Manager
quincy.entwistle@ambassadorhotel.com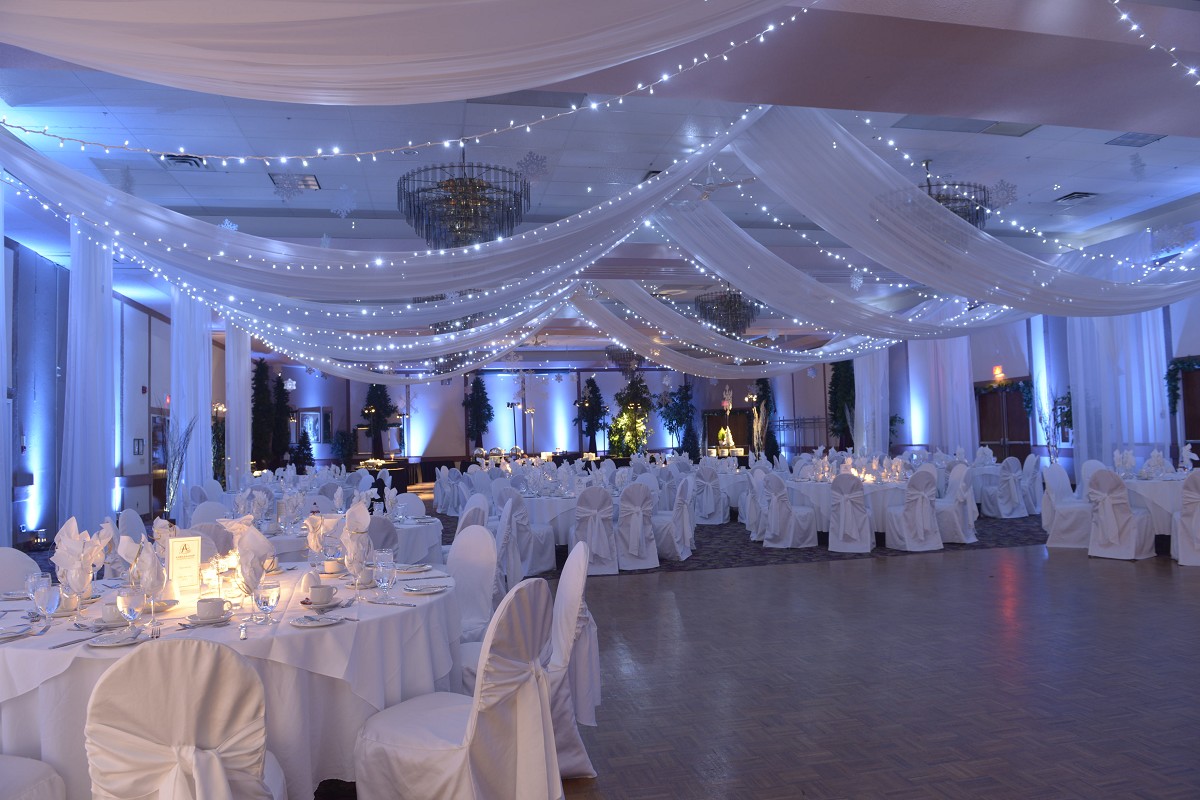 Wedding Packages
Our inclusive wedding package offers the following:
On-site wedding planner to assist with all the details, including wedding-day support
Fully decorated banquet room including all linens, skirting with lights, chair covers, tea lights for the tables and silk trees with lights
Newly renovated whirlpool room with king bed for the wedding couple
Dedicated and processional event staff
Discounted rates for wedding guests, with no minimum length of stay
Seasonal & Special Events
The Ambassador Hotel is the perfect choice for seasonal events, gatherings and parties. For small to large groups, the Ambassador offers a selection of menu options, for both lunch and dinner events.
To Book a Social Event, Christmas party or a Celebration of Life please contact :
Quincy Entwistle, Guest Services Manager